You know something isn't right. 
It shouldn't be this exhausting and overwhelming trying to live a "normal" life.
But no matter how hard you try, you just can't seem to stop your racing heart, the obsessive thoughts looping through your brain, the pain that wells up inside of you that comes from a place so deep you cannot even comprehend its source... 
You'd pretty much be willing to try anything at this point. 


And if you step back and think about it, you've tried an awful lot over the years... 


You've tried...
...talk therapy 
...yoga
...journaling 
...meditation
...daily affirmations
...the latest, greatest self-help book
And yet you still find yourself…


… Re-reading a text 41 times to identify all the ways you've been fundamentally misunderstood


… In a grocery store line suddenly gasping for breath … as if someone was standing on your chest … because you are witnessing a parent-child interaction in the next line over 


… Feeling awash with tingly cheeks and heat rising up your face when you realize someone you knew in high school sent you a Facebook friend request


Given all these intense emotional experiences, it makes complete sense that you ask yourself almost daily, "Am I the only one that experiences these things?"


The answer to this question is: no.


You are not the only one. 


Many of us spend decades knowing we had a rough childhood and that our relationships with our parents have been complicated, but no one connects all the dots for us. 


This, my friend, is where everything changes for you. We're going to connect some serious dots for you. 


In fact, we're headed straight for "best-case scenario" territory. A space and place where you...


>> Plant your feet on the path to permanent healing as you discern, perhaps for the very first time, minute-by-minute the ways in which your attachment wound is showing up in your friendships, your marriage, your work, your parenting


>> Rise out of despair and gain new hope for a joyful, soul-fulfilling life in which your heart is open and your mind is at peace


Here's your beyond-the-surface, self-discovery expedition to finally get the answers you've been seeking.  


Introducing RECOVER the trauma recovery training created
by and for
survivors. 


This isn't some off-the-shelf review of healing advice you could find for free by scrolling Instagram. 


This is never-before-shared-publicly deeper level insights about the unseen forces of trauma recovery...hidden to all of those that fail to tap into the powerful tools of scientific discovery. 


Awaken your inner healing guide and finally get the clarity you've been looking for.
I've been obsessing over every detail of this training. Because knowing exactly how complex trauma affects your day-to-day life is the single most powerful investment you can make in your healing.


When you sign up for RECOVER, you get access to
A two-hour workshop-style training
Clear your calendar and get comfy, because I'm sharing all my pure gold trauma recovery gems. I'm coming out strong with big-picture, change-everything frameworks that will have you scribbling down notes and dropping strings of fire emojis. 
Four one-hour guided self-discovery sessions
Part therapy, part coaching, these guided self-discovery sessions provide you real-time experiences wherein you recognize the power of the four unseen forces of trauma recovery in your unique life. Each self-discovery session includes an original audio immersion experience that guides your exploration of how trauma-based response patterns are shaping your day-to-day life and a follow-along worksheet so that your change-everything insights are translated into actionable next-steps.




As you look back six months from now, you'll identify attending this training as the moment you stopped wasting the prime years of your life and made a bold commitment to heal your childhood trauma.
End the
frantic middle-of-the-night Google searches and start your genuine recovery from complex trauma this very moment.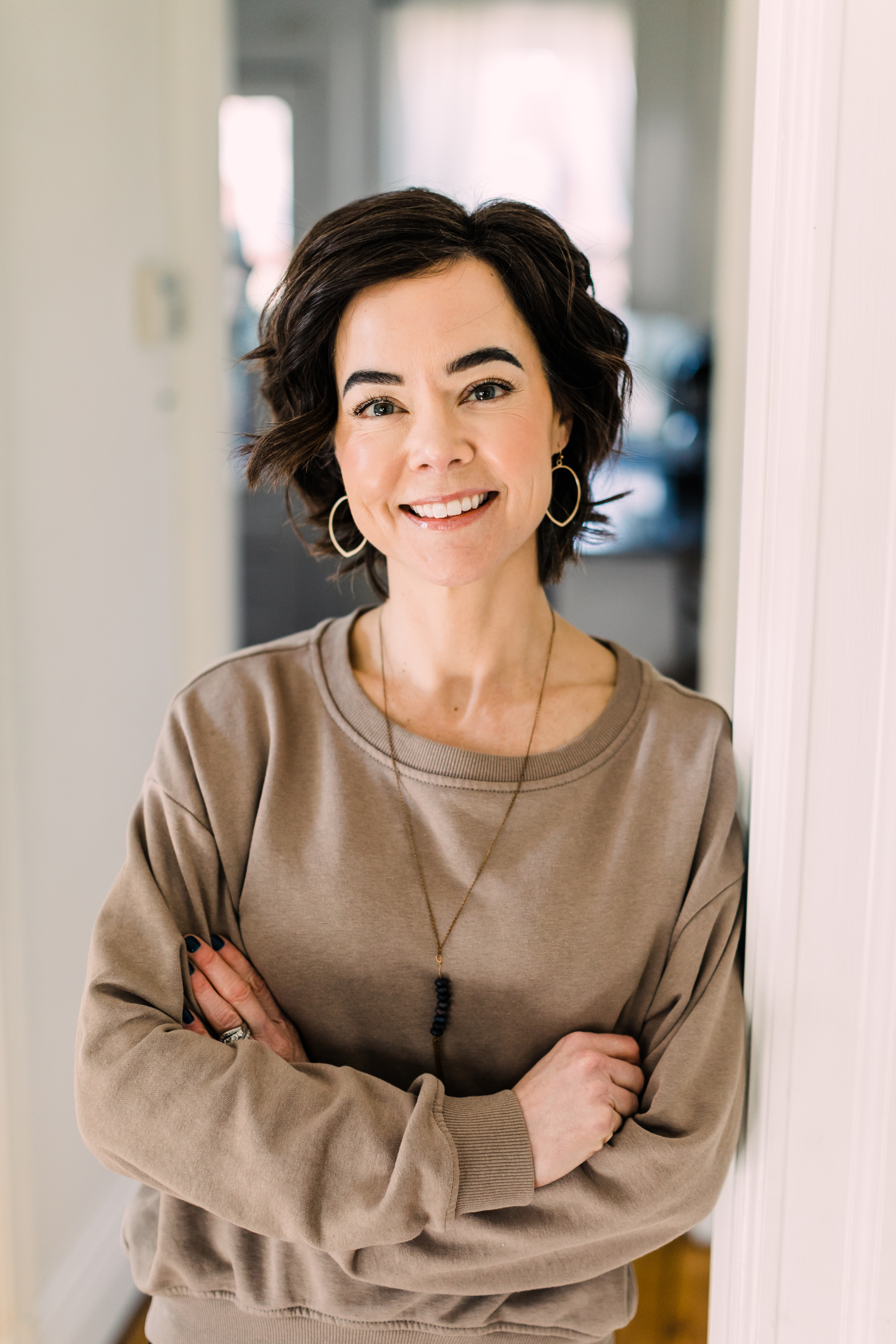 About Your Guide
Dr. Tanner Wallace
Take a seat, my friend. 
It has been a long, long road to here. And I get that deeply. 
But let me share something with you. I'm the guide you've been waiting for. I'll help you navigate the world of trauma recovery. I'm creating a whole new world of resources for survivors of childhood trauma, one that isn't singularly focused on diagnosing and prescribing, but is instead expansively focused on promoting positive development and big-picture dreaming. 
In this world, I sort through the research on your behalf, so that you never have to worry that what you are investing in isn't backed by certifiable evidence of effectiveness. 
And I'm a total learning sciences geek. That means it comes second nature for me to design truly transformative self-discovery experiences - while also holding sacred, soul-stirring, survivor-only spaces for deep relational healing. 
My signature AR (Attachment Restoration) Method is informed by…
two decades of studying human development as a university professor, 

my complex trauma-specific training in Level I Internal Family Systems, and   

my participation in Patrick Teahan's Trauma Training Group, 
So am I the right person to guide you through this? 
Well, if you're not afraid of a few f-bombs every now and again and you're ready to go all in on your recovery, then let's do this.
What Other Survivors Are Saying About Tanner's Guidance
Life-changing
"This is the best support to my therapy and my healing journey that I've been able to find. It's emotional and calming and all around amazing. It feels the way yoga feels for your body, but for your brain. Dr. Wallace is kind, understanding, and most of all she's been where we are and still is on her own journey and that's the most validating part of it."
Wonderful content and delivery
"I've learned so much about myself and my trauma-based response patterns. I feel as though I have a clear(er) path moving forward to break the cycles of maladaptive behaviors and have healthier relationships (including the one with myself). I'm so grateful for this resource."
The core of what where true healing begins
"This could take years off or spinning in circles within your own mind trying to figure out the structure needed to FINALLY move forward."
FAQs
Will this work for ME? 
In short, yes. After you step into the Relational Healing Lab space, you'll see instantly all the reasons why everything you've tried before hasn't worked. The tightness in your chest, replaying a scene over and over again, the clenched jaw … all of these powerful signs of overwhelm will melt into gratitude for this new pathway to healing opening up before you. 
How much time does this take? 
The training takes about six hours. In that time you'll be facing a whole new reality … one in which you're finally preparing for best-case scenarios and believing, perhaps for the first time, that everything will be okay at some deep, deep level. 
What will the results be? 
You'll gain awareness of exactly how complex trauma affects your day-to-day life and have a set of big-picture childhood trauma recovery principles that you can refer back to every single day - whenever you need some extra guidance.
How will I access the training? 
You'll access the LIVE training via the Zoom link provided to you when you register for the webinar (AKA Foundational Lecture). You'll access the replay of the LIVE training and the guided self-discovery sessions via the online Teachable platform, the same place that you will purchase the training.
Is there a money-back guarantee? 
Because RECOVER contains my original intellectual property, there is no money-back guarantee. But, you can rest easy with this realization: my entire reputation as a Trauma Recovery Guide is on the line each and every time I offer a trauma recovery experience to a survivor just like you. I don't mess around. I only call people forward to the standard I set for myself. That's how I roll, always.
You suffered a lot over the years. 
And while you know this to be true, there might still be a part of you that keeps telling you to "Just get over it. You didn't have it that bad." 


And yet, you're really starting to understand that things aren't just going to resolve on their own. 


Conflicted thoughts like those add to the confusion you are experiencing. After you get through this training, you'll see all the reasons why. 


Sometimes the first step onto the road to recovery is the hardest ❤️